Today's melting moment happened when I was looking through the messages on my partner's and my joint Ebay account we use for selling and sometimes buying stuff.
Actually I had two melting moments. I think I felt so melty because you never know how you will impact on someone's life. You might think something you say is nothing but it turns out to help someone or conversely hurt them. I have certainly become more aware of the power of words even over the internet and try my hardest never to make someone feel bad. I know how crappy I feel if I even suspect someone if trying to put me down. (Internet arguments.. don't even go there!! Hand/Face Ricci lake show action thing!!
)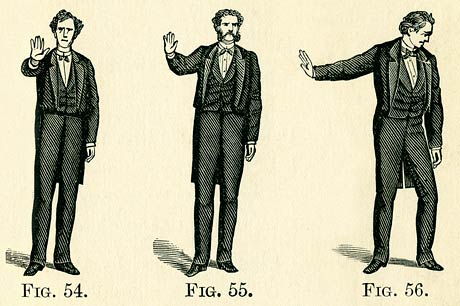 This is it! I looked it up ..it's called 'Talk to the hand'!!!
How rude!!
Anyway, enough of my blethering.. the first thing that made me happy was:
My partner sells + size clothes and a woman got back who had bought a Bolero style jacket to thank my partner so so much. She said she had been looking for something exactly like for about 6 months for her to wear on her wedding day!! She said that we (Well more my partner!) had made her year!!
It made me so happy to hear that. It was actually something my partner wore to my brothers wedding as part of an ensemble? (First time I have used that word I think!) ..She just didn't think she would be wearing it again so put it on Ebay. I love the idea of someone's junk (well not junk.. but you know what I mean) being someone else's treasure! I am so happy for the woman who had been hunting and found something she said looked great on her for her wedding day!! Happy times!!
We got another email from the women we bought the sewing machine from. She was so sweet. Even when my partner and our wee Pal Michael went down to get it they were fussed over and given tea and cakes. The lady told them a wee bit of history about the machine too. It was made in 1902 when Tutankhamen's tomb was discovered and everyone was Egypt mad.. so that is why there is a Sphinx on it. Anyway, the letter was just lovely. She said she wished my partner lived nearer and she would have given her lessons. (You could just tell sewing was her life and made her so/sew (tee-hee) happy!) She had to move house and had a collection of machines but had to get rid of one.. which is a shame but at least she knows it is going to a good home. I think she an my partner will keep in touch!
*If I don't write my blog tommorow you will know that it's because my partner has literally killed me because it looks slightly messy around the sewing machine!!. Please contact the police and inform my family* Ach.. I couldn't get a photo of the sphinx or the actual sewing machine itself because the thing locks and I have no idea where the key is.. oh well!
It was just such a lovely feeling that real human connections are made over the Internet. I think about the friends I have made on FB and here and while they are not face to face relationships they really matter. People care about their Internet friend's lives.
Actually she also gave her thread and books to go along with the machine too! Sew nice!
Just thinking about this made me feel happy. I was happy that the woman found what she was looking for to compliment her wedding dress after so long and It made me happy that we had met such a kind woman online who will be a potential online sewing chat friend for my partner.
I dunno..it all just made me feel connected and that made me feel melty today!!
xxLisa